While most people just pass through Koh Phangan for a couple of days to party at the world-famous Full Moon Parties but this remarkable island has a lot to offer anyone interested in adventure travel and ecotourism.
Koh Phangan's tropical rainforests and the national parks in the area have so much more to offer for those interested in nature immersion and adventure ecotourism experiences.
The island was recently designated as an "ecotourism zone" in Thailand to protect its unique rainforest ecology.
Today, nearly half of the island is protected in a tropical rainforest reserve and just off the eastern coast, you have awe-inspiring Ang Thong National Marine Park, which I think is the most spectacular island archipelago found in Thailand.
The Legend of Koh Phangan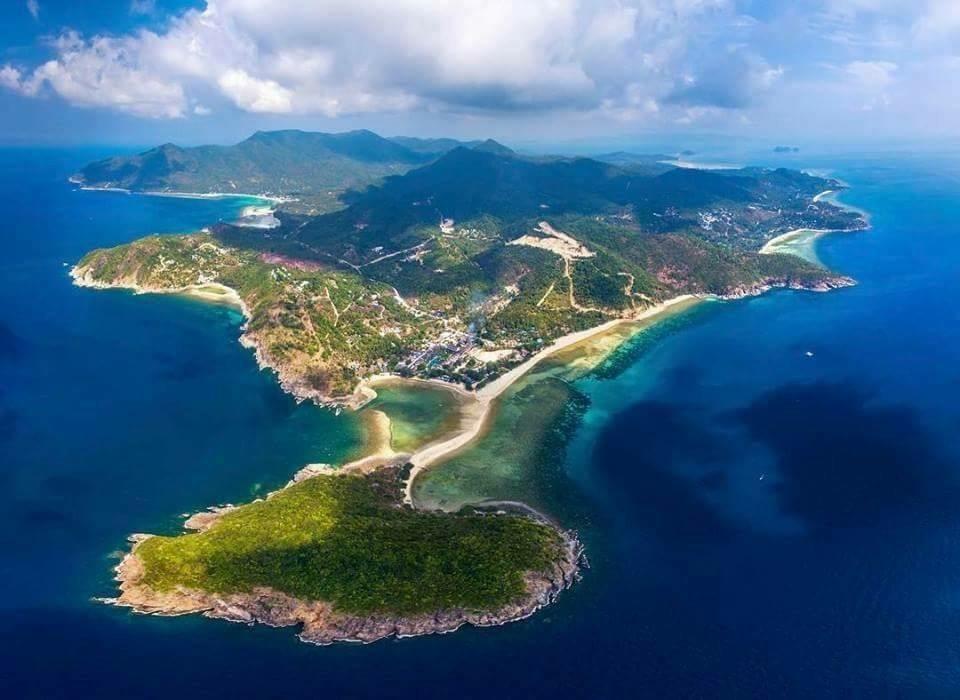 There are many legends and mysteries of Koh Phangan.
King Rama V was believed to have had an interesting experience here with mushrooms and many local yogis claim the island sits atop a foundation of Quartz crystals, which can amplify both positive and negative emotions.
For both the spiritual seekers and the true believers, this is a magical island that is revered as a place for spiritual transformation.
It's believed that the energetic tension of opposites is heightened here and this provokes insight and reassessment of your life. As a result, the island has become a mecca for yoga and meditation seekers with the town of Srithanu resembling something like the peace and tranquility of the Balinese town of Ubud 20 years ago.
I can't imagine a better place than Koh Phangan to meditate and do yoga in the morning and then spend the afternoon exploring the tropical jungle and swimming in the refreshing waters of a waterfall.
This magical island with crystal-clear waters has so much to offer in terms of both nature and experiential learning opportunities. As local hippy expats will tell you after a few drinks, the "rabbit hole" goes very deep on Koh Phangan.
10 Natural Wonders of Koh Phangan
If you're planning to visit Koh Phangan, here are the best hikes, beaches and awe-inspiring natural wonders to explore on your journey.
1. Ang Thong National Park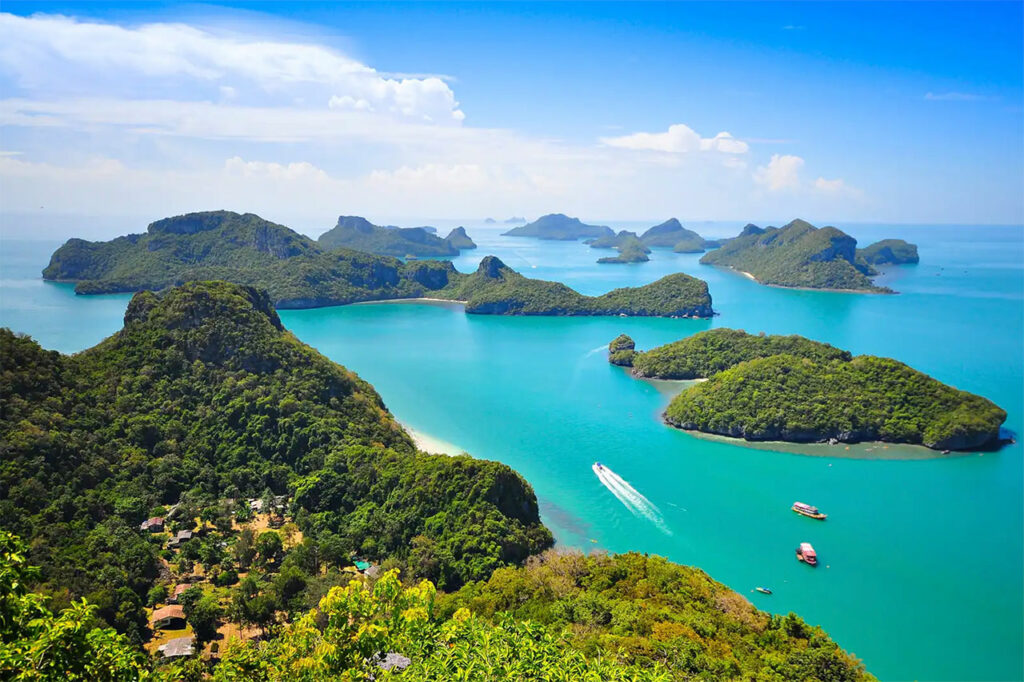 A short boat ride from Koh Phangan you will find the Ang Thong National Marine Park reserve.
I highly recommend staying overnight and camping on the Ranger's Island so you can explore the massive caves and hike to the viewpoint of the archipelago without the large crowds of tourists passing through in the day.
2. Sail Rock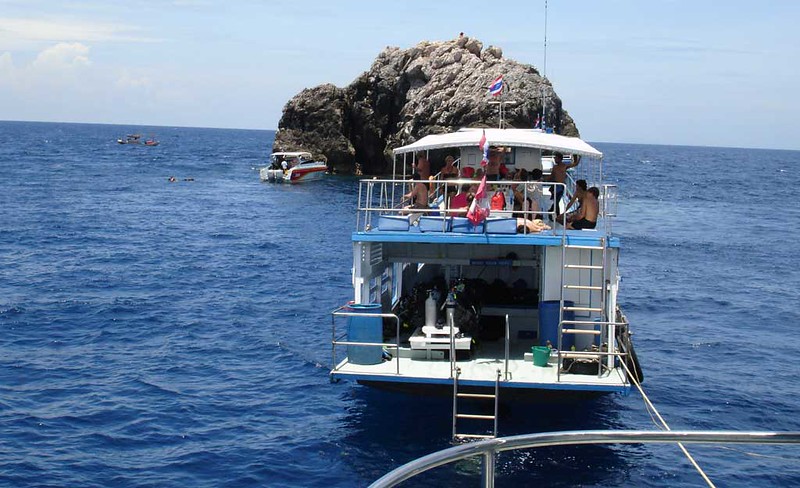 3. Khao Ra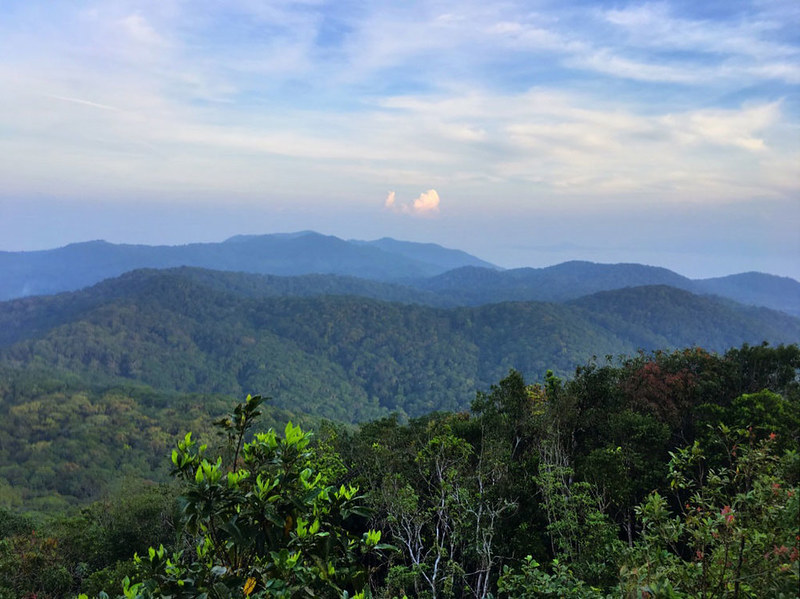 If you're up for a challenge, the 3-hour hike (round trip) to the highest peak on Koh Phangan is exceptionally beautiful.
From the summit of Khao Ra at 627 m, you will enjoy incredible views of Chaloklum Bay and the tropical rainforest of Than Sadet National Park. At the bottom, make sure you swim at the "infinity pool" at the Khao Ra Waterfall.
4. Hin Kong Bay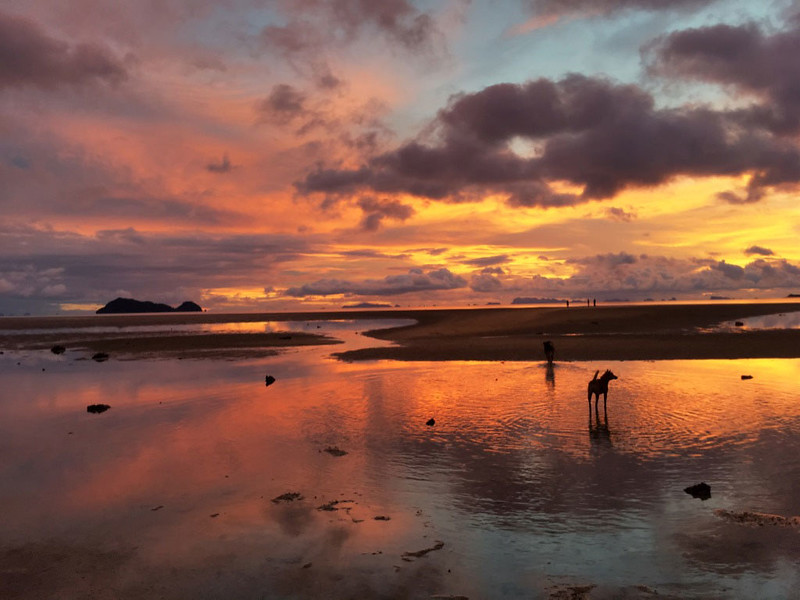 5. Wat Koh Tahm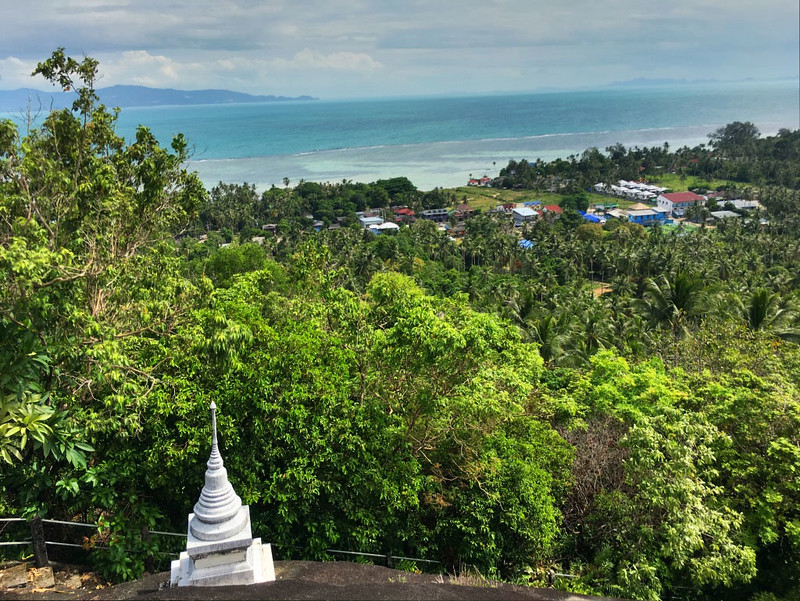 6. Than Sadet National Park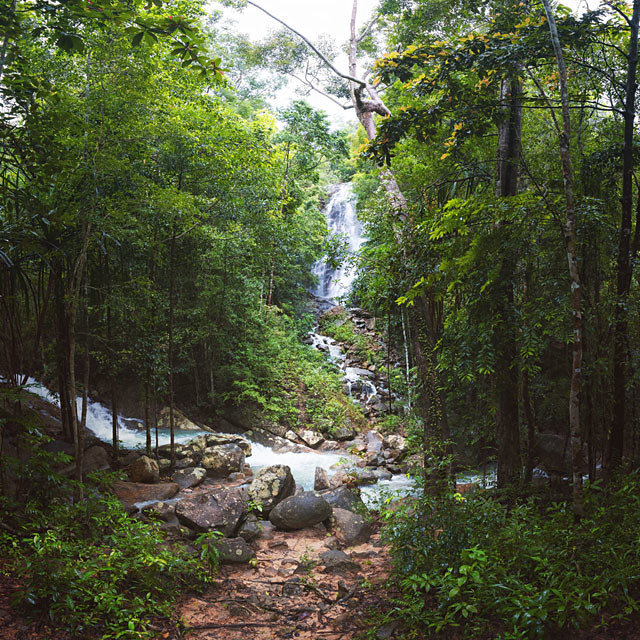 Than Sadet National Park makes up about a third of Koh Phangan. In the national park, you will find many incredible beaches, waterfalls, and mountain hikes.
The popular access points to Than Sadet are at the Phaeng Waterfall and Than Sadet Beach where you can follow the river upstream to find inscriptions on the rock from King Rama.
7. The Temple of Mercy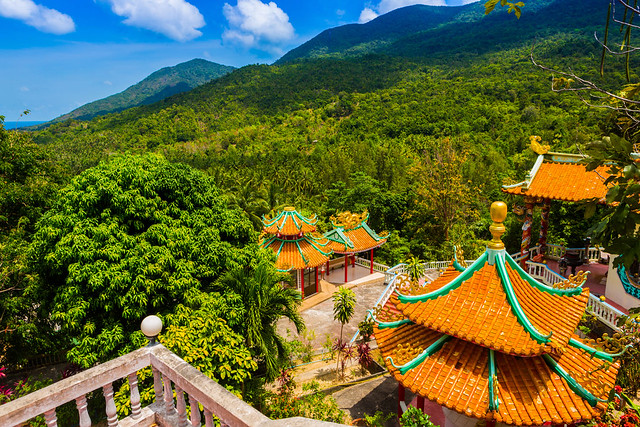 In 1990, when Koh Phangan was still largely undeveloped and without electricity, a Chinese woman named Mrs. Malawan came to the island and had a dream where the Buddha told her to build a temple in the hills above spectacular Chaloklum Bay.
Two years later, the spectacular Guanyin Temple to the Goddess of Mercy was complete and today it is the most beautiful temple on Koh Phangan.
8. Bottle Beach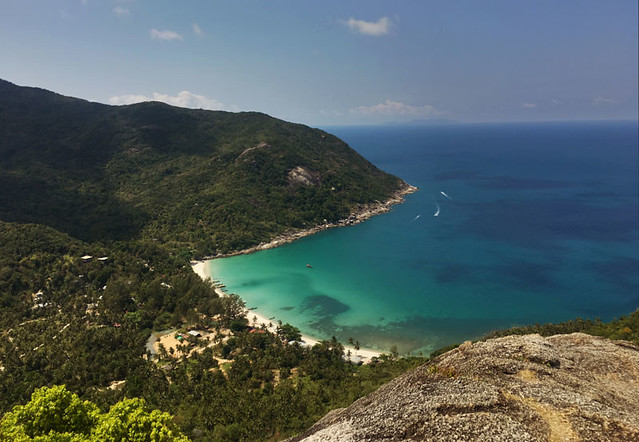 A 1.5-hour hike through the tropical jungles of Than Sadet National Park just west of the town of Chaloklum will take you to one of the most beautiful beaches in Thailand called Haad Khuat.
This beach paradise goes by the name of Bottle Beach because it's only easily accessible by boat or a jungle trek following a trail with hundreds of plastic bottles to mark the way.
9. The Tri-Bay Area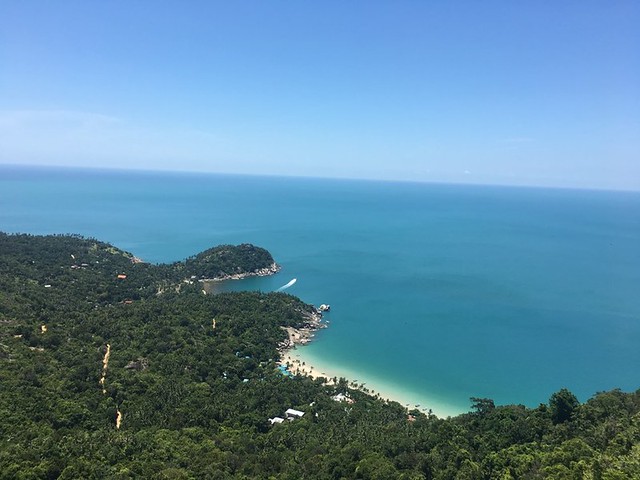 10. Zen Beach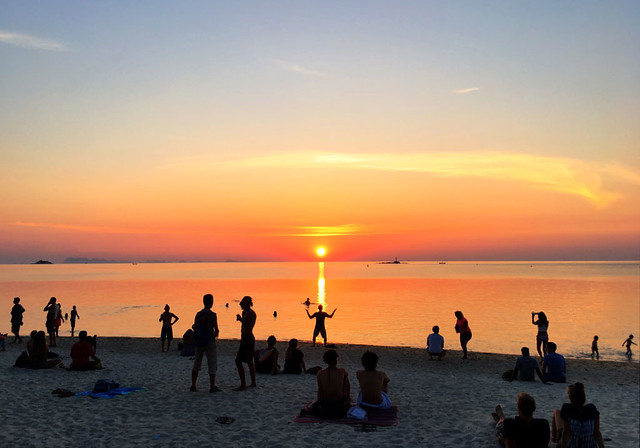 No trip to Koh Phangan would be complete without watching the amazing sunsets at Zen Beach.
The sunset is a nightly ritual here on the edge of Srithanu and you find many people playing drums, singing Kirtan and dancing in the sand.
Get away from the crowds on Thailand's busy traveling circuit and visit some of these amazing places on Koh Phangan.
You may find that you never want to leave. Many people come to Koh Phangan for a few days and end up staying forever.
Latest posts by Kyle Pearce
(see all)