This is one of my favourite moderately challenging hikes in Kananaskis Country that I'll do in the evening after work as it's only a 10-minute drive from Canmore.
The Wind Ridge trail starts just south of Dead Man's Flats and it takes about 2-3 hours to the lower ridge which is one of my favourite meditation spots overlooking the huge valley behind the Three Sisters. The upper ridge is much more difficult and will be a 5-6 hour hike.
From Windy Ridge, you have awe-inspiring views of Mount Lougheed from Wind Ridge, a 3,107-metre (10,194-foot) triple-peak mountain.
Wind Ridge is called Ganutha împa by the local Stoney Nakoda, which means "Windy Point."
The ridge's scenic high point appears in Pink Floyd's iconic "Learning to Fly" music video, which tells the story of a young native man who climbs up the ridge only to jump off it before turning into graceful soaring eagle.
The mountain is named after Sir James Lougheed (1854–1925), a prominent lawyer, politician and senator.
The Lougheeds are one of the richest families in Western Canada. You can visit their castle in Calgary build in 1891, now known as Lougheed House and a national historic site open to the public.
This is an excellent place to find wildflowers and the lower trail across a number of bridges over beautiful streams. In this area, you can also do excellent hikes up Pigeon Mountain and Centennial Ridge, which is the highest maintained trail in the Canadian Rockies.
Also keep an eye out for Hoary Marmots on the trail, there is a large colony of them here.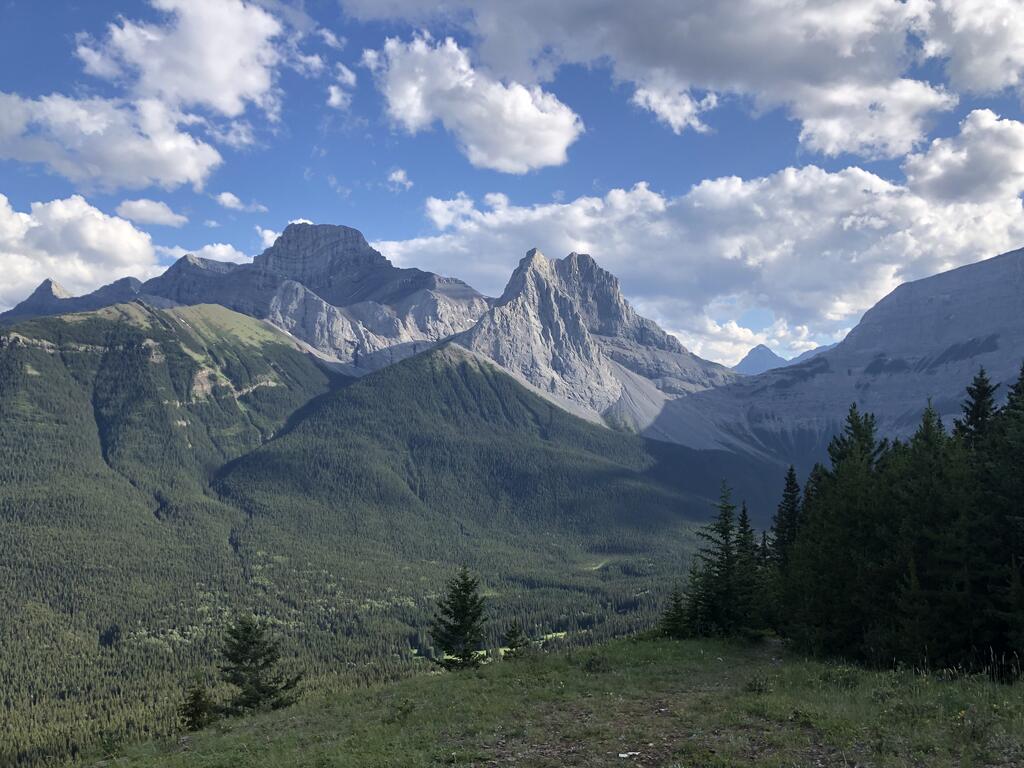 Mount Lougheed towering over the valley.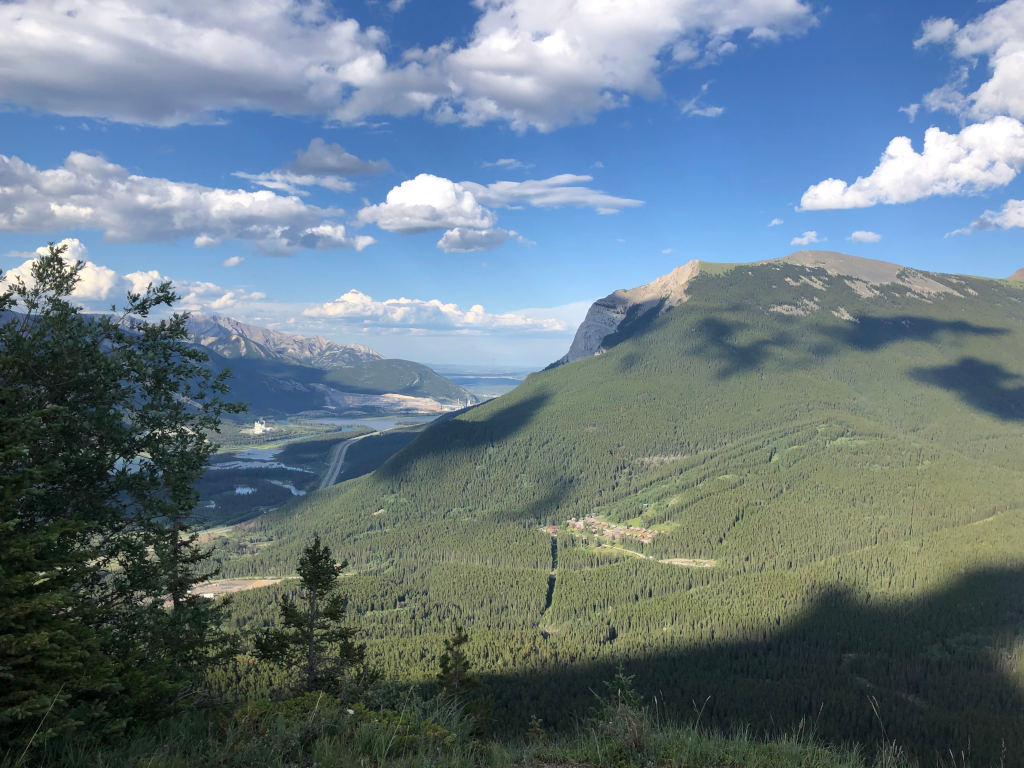 Getting To The Wind Ridge Trailhead:
The Wind Ridge trail starts just south of Dead Man's Flats, a 10-minute drive from the town of Canmore.
If you're driving from Calgary (it's a 1-hour drive) take the Trans-Canada Highway to Dead Man's Flats – exit 98 and follow the signs to the Banff Gate Mountain Resort, the parking lot is to the right of the entrance to the resort.
Keep in mind that on Alberta Park's trail map they call Wind Ridge the Windy Viewpoint Trail. The whole area is closed to hiking annually from May 1 – June 15 to protect the breeding grounds of Bighorn Sheep.
Latest posts by Kyle Pearce
(see all)